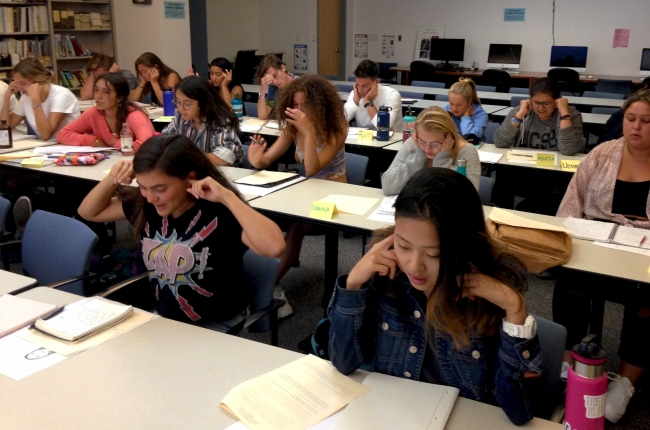 New program helps UCSB students' environmental projects grow.
"A new program at UC Santa Barbara is helping undergraduate students get the money and resources they need for projects that can help our environment.
The program—called the Environmental Leadership Incubator—is finishing up its first quarter on campus.
Students pitched their ideas Tuesday as a final project for the pilot class. Those ideas included an app that tracks someone's carbon footprint like a FitBit counts steps, and an fashion sustainability index that includes a tag on clothing items that shows how they were produced."