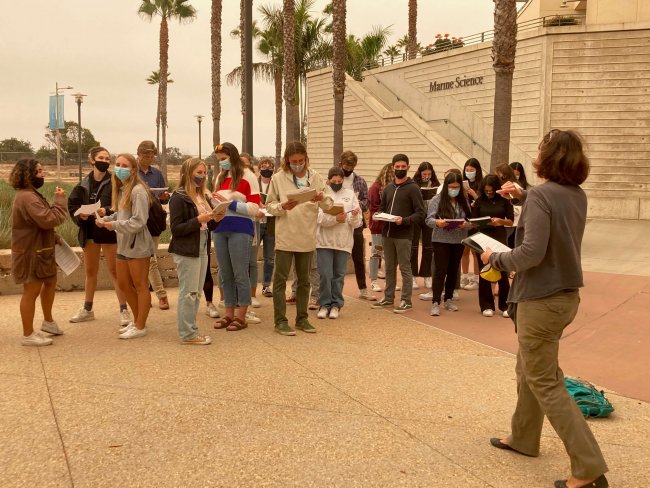 Our new students have arrived - back on campus and back in person!
We welcomed our new cohort of students to the UCSB Environmental Leadership Incubator (ELI) last week under somewhat eerie, orange skies due to distant fires. Our new students launched into ELI by practice networking and getting to know their classmates. Students completed a quick questionnaire on their ELI project topic, major, and favorites (e.g., color, food, store, animal, hobby, etc...) and then were tasked with finding other students that had identified similar interests. Networking is about more than asking for help; it's also about making friends, identifying commonalities, listening, and more. Students will put these networking skills into practice many times during their ELI experience!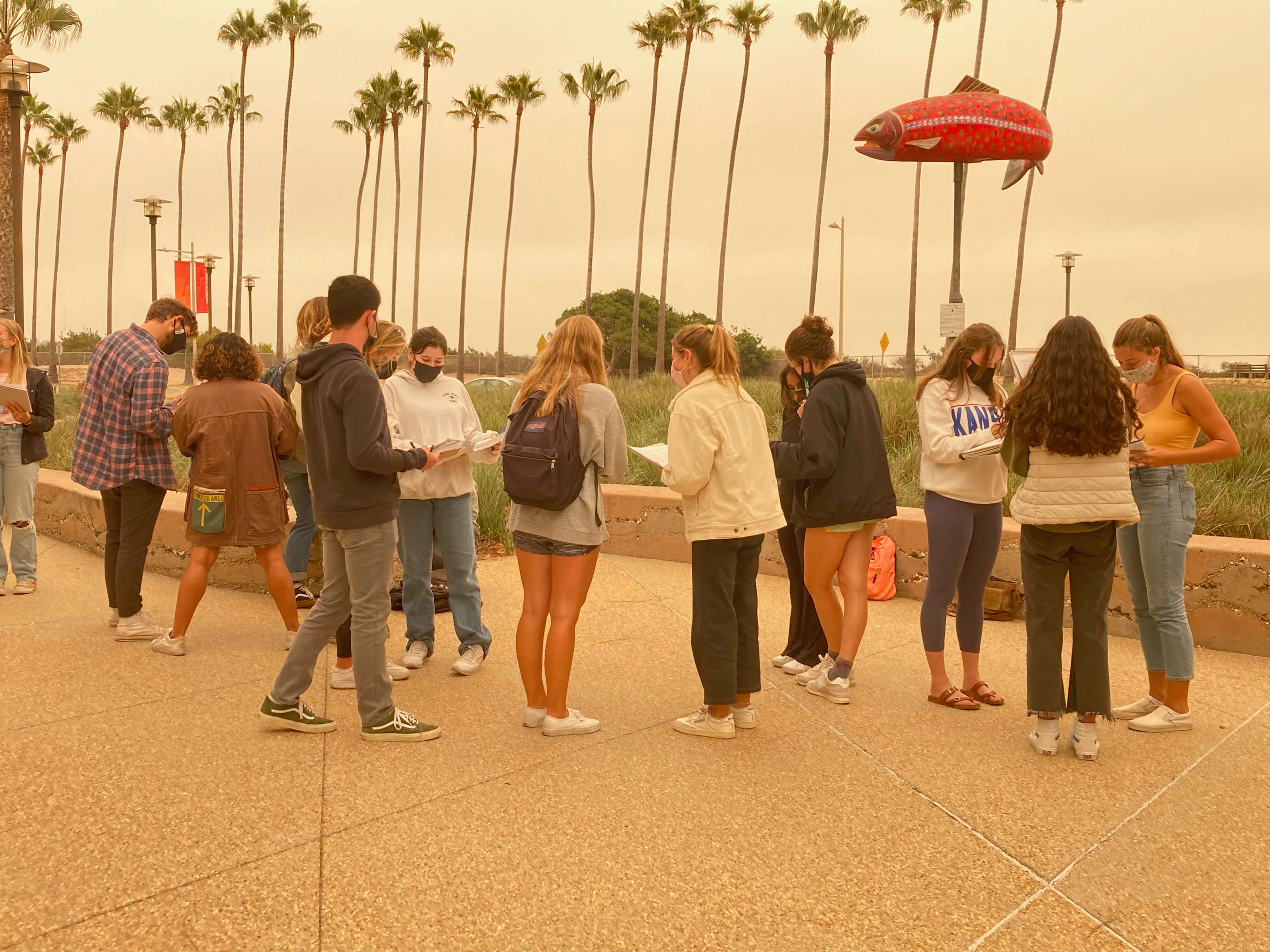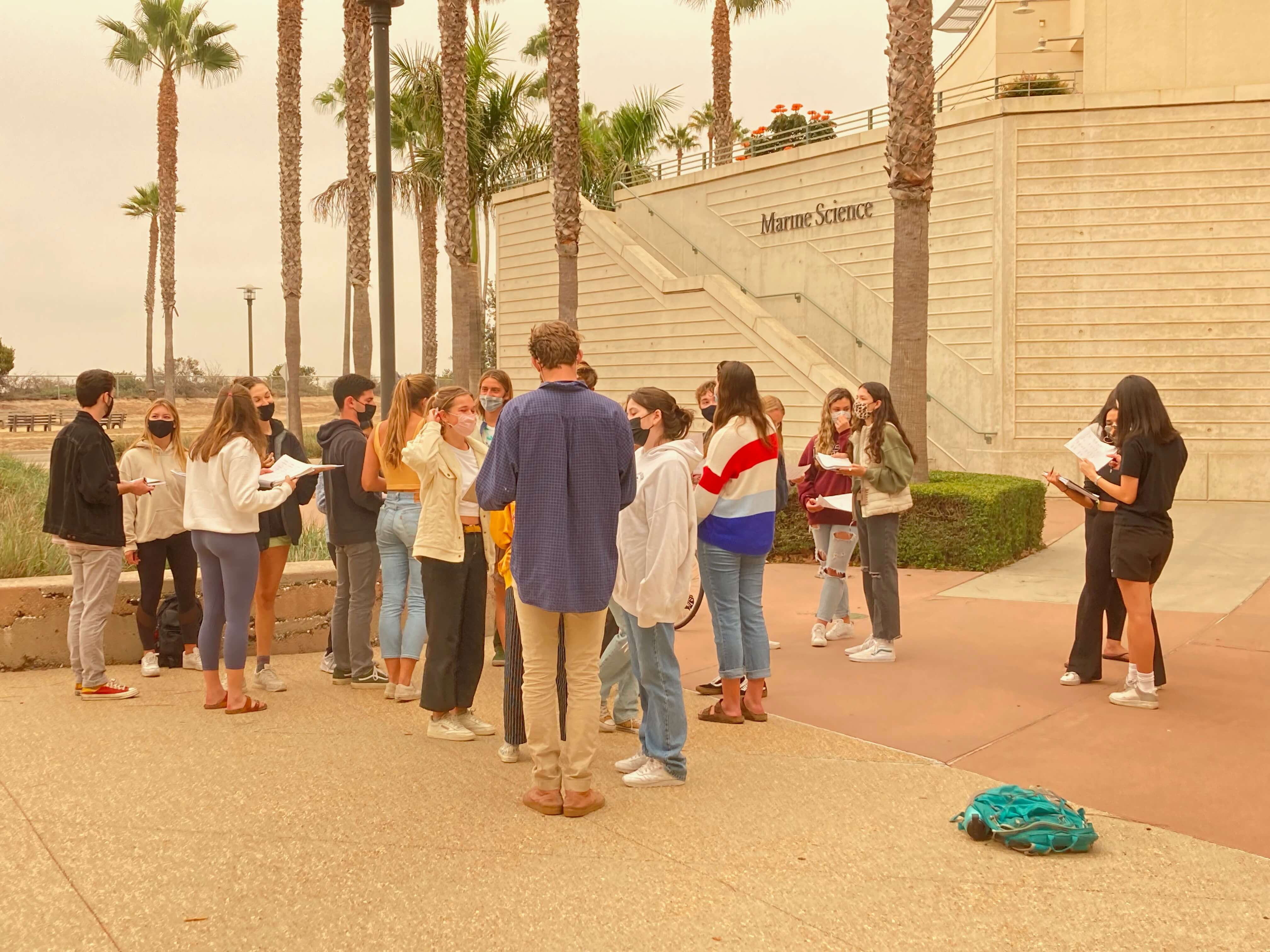 After moving inside the classroom, our students learned about what to expect in the 9-month ELI program, starting with the fall ELI course. Each student applied to participate in the ELI program with an environmental leadership project idea. Since the environmental leadership project is a core component of the ELI experience, each student shared with classmates the project ideas they are considering pursuing.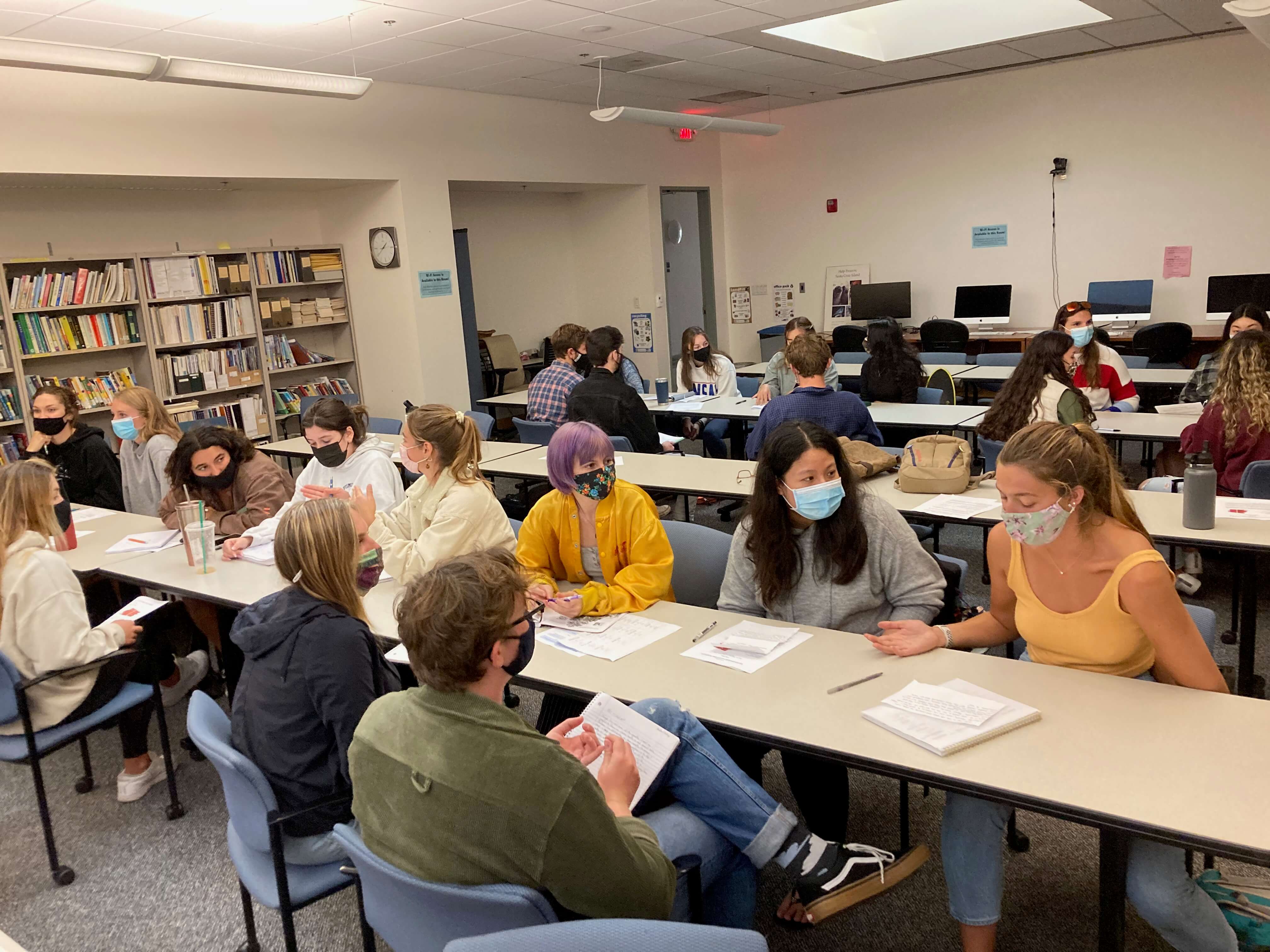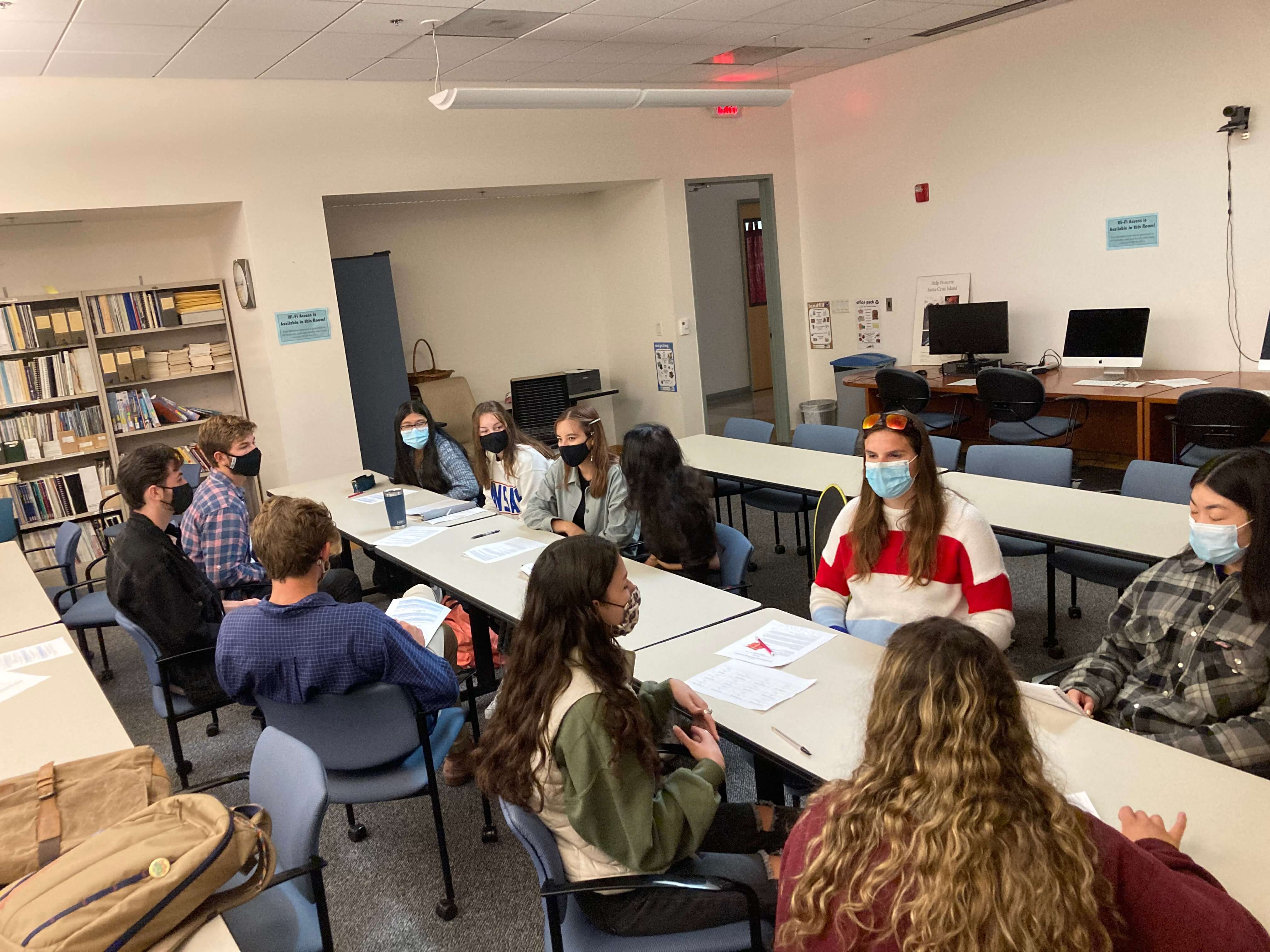 ELI students can choose to pursue their project ideas independently or form partnerships or teams. We are excited to hear what projects this 2021/22 student cohort group decides to implement.