Giving
The Environmental Leadership Incubator (ELI) is primarily funded through gifts from generous donors. Gifts to ELI support a 9-month leadership experience for undergraduate students. While leadership programs abound at the Masters and Ph.D. levels, opportunities for training and self-directed leadership experiences at the undergraduate level are rare. ELI fills this gap and provides a unique opportunity for undergraduate students at UCSB to gain essential leadership skills while engaging in projects that further environmental causes.
The ELI students take coursework and engage in student-driven environmental projects across disciplines of social activism, cultural change, technological development, and policy engagement. ELI incubates both students and their environmental projects, transforming students into environmental champions both at UCSB and in their post-graduate careers.
Mentors play a pivotal role in the ELI experience. Each student or group is matched with a mentor, based on project topic and expertise needs, at the end of the fall quarter. Mentors and mentees meet regularly throughout the winter and spring quarters as environmental leadership projects are transformed from ideas to implementation. The ELI program welcomes mentors from a wide range of backgrounds.
To learn more about our ELI mentorship program, visit our ELI Mentorship Package. If you are interested in being contacted regarding mentoring an ELI student team and leadership project, please fill out this short survey about your background and areas of expertise. If an ELI project aligns with your area of expertise and skills, we will contact you regarding your interest and availability in being an ELI mentor. By completing this survey, you are not committing to mentoring but simply expressing your willingness to be contacted about potential ELI mentorship opportunities in the future. If a student's needs meet your expertise, we will reach out and tell you about the student and his/her project. At that time, you can decide to mentor or not, or to be considered in future years.
"I learned how to communicate my ideas, build connections with people, receive feedback and improve. Most importantly, I got the opportunity to step out of my comfort zone and accomplish what I would never imagine I could do, which renders me more courage and confidence to face future challenges."
--Qin Huang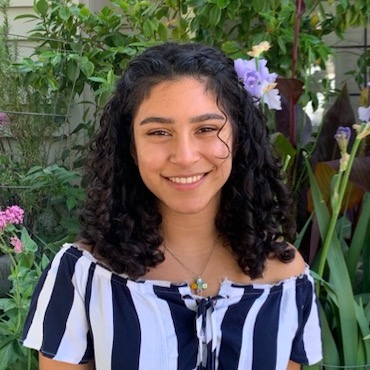 "I'd recommend ELI to every student—it was an incredible experience, and a great opportunity to tackle problems you're passionate about and learn about leadership."
--Alyssa Jain