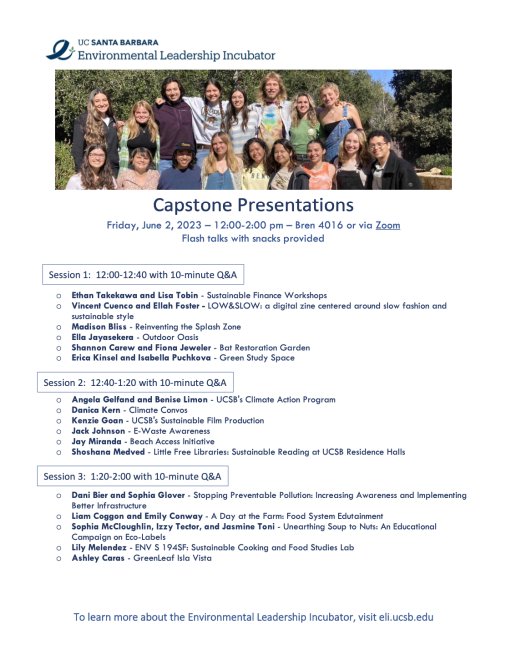 We are excited to announce our annual Environmental Leadership Incubator (ELI) Capstone event will be happening next week, Friday, June 2, from 12-2 pm in Bren 4016 (or via zoom).
ELI students have worked hard all year on environmental leadership projects either individually or in groups of 2-3 students. Please join us in celebrating their hard work and successes at this Capstone event as they share their goals, efforts, and environmental impact of their undergraduate environmental leadership projects.
Our event this year will consist of three sessions with five or six 5-minute 'flash' talks for each project. Each session will have a 10-minute Q&A for all session presenters. We hope you will be able to join us and congratulate our students on their hard work, perseverance, and successes. Feel free to share; all are invited!