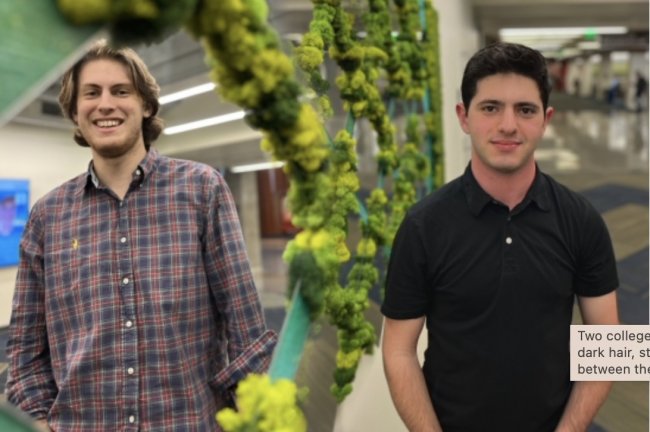 ELI alum are in the news for their ELI project turned art installation.
The Current recently published an article about ELI Alum, Lukas Kraak and Noah Weiss', art exhibit Anthroterra. Anthroterra aims to ignite change through art. The new library installation at the UCSB library attempt to "spark serious thinking about human impacts on the environment."
Read more at The Current.