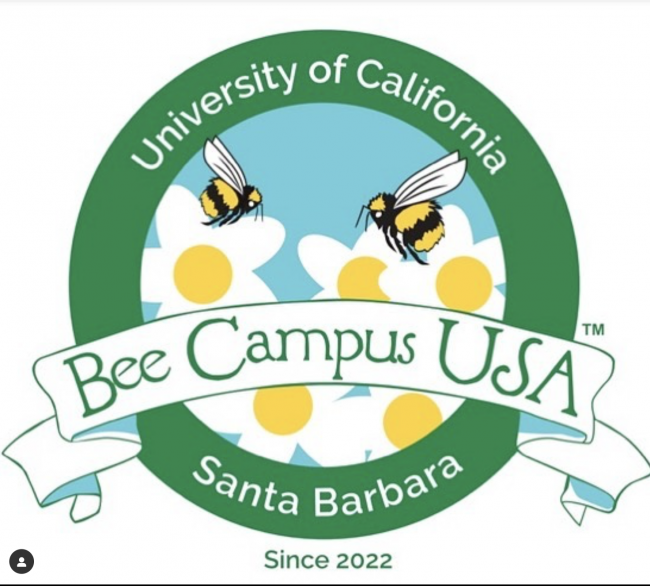 Turning a Vision into a Reality
The Environmental Leadership Program (ELI) is a training program for UCSB undergraduate students to develop their leadership skills and help them translate their ideas for environmental change into action. That's exactly what Alyssa Jain, working in partnership with the Cheadle Center for Biodiversity and Ecological Restoration (CCBER), did. Alyssa's ELI project aimed to make UCSB a bee friendly campus. As of January 2022, her vision became a reality when UCSB officially became certified as a Bee Campus USA by the Xerces Society.
The Bee Campus USA recognition acknowledges UCSB's commitment to pollinator conservation efforts. These efforts include improving, increasing, and maintaining native bee habitat; limiting pesticide use; and offering educational and service-learning opportunities.
Preserving native habitat helps protect the over 90 different types of bee species that are native to Santa Barbara. These bees pollinate almost all flowering plants in the community, including those that produce the abundance and diversity of foods that are grown locally. By making UCSB bee friendly, this project ensures the survival of vital species within our community, improved local food production, and heightened awareness of biological diversity.
Learn more about the Xerces Society and the UCSB bee friendly efforts.