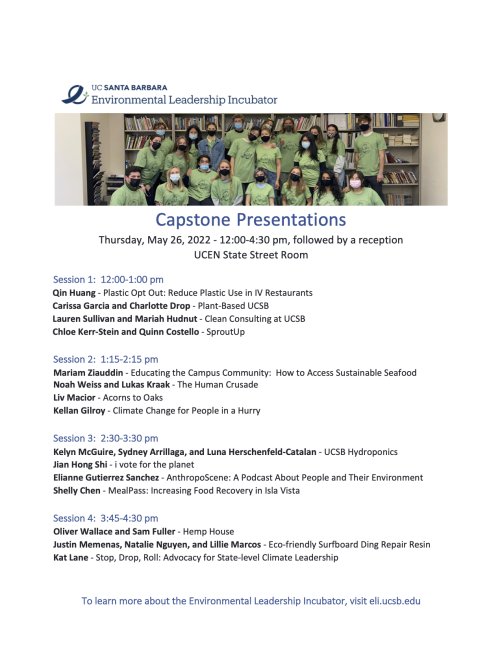 You are invited to the 2021/22 ELI Capstone Presentations on May 26, 2022!
The UCSB Environmental Leadership Incubator (ELI) is pleased to invite you to our first ever in-person Capstone Presentations. Please join our 2021/22 ELI students as they share the culmination of their academic yearlong environmental leadership projects. This event will take place at the UCSB University Center (UCen) State Street Room on Thursday, May 26, 2022 from 12-4:30 pm, with an outdoor reception to follow. Everyone is welcome. Please see the attached presentation schedule.
For covid related visitor information, please click here.
For directions and parking, use this UCSB map. Parking lots with paid visitor parking are in yellow. The State Street room is on the 1st floor of the UCen.