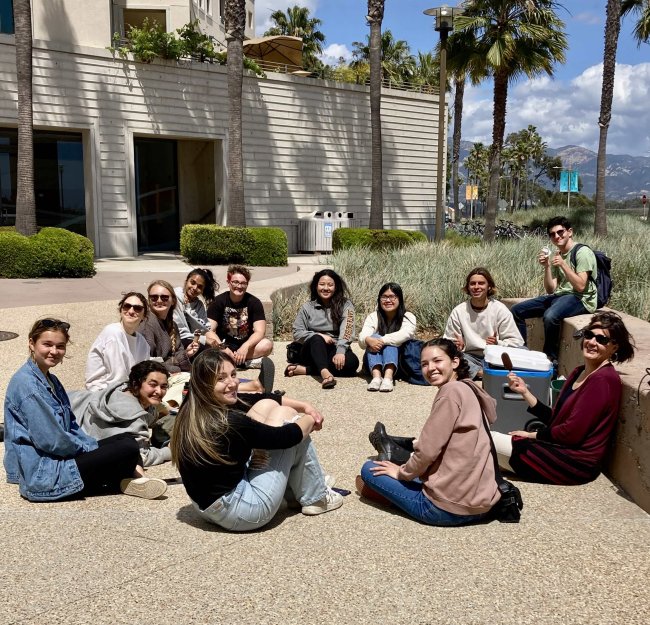 View ELI's 2022 information session to find out if ELI is right for you.
Are you interested in the Environmental Leadership Incubator (ELI) and want to know more? ELI is a nine-month, six-unit program designed to mentor UCSB undergraduates through the leadership process, from the conception of an idea through to its implementation. We held an information session for prospective students on Friday, May 6, 2022 from 12:30-1:00 pm. Watch our recent virtual information session to find out if ELI is right for you.
The ELI program is targeted at sophomores and juniors from any undergraduate major on campus, but seniors are welcome too. ELI will:
1) Give you the hands-on skills to plan and implement a leadership project;
2) Help you develop your own leadership strengths; and
3) Train you to communicate your project idea to a variety of audiences.
All environmental project ideas are welcome, and we encourage you to work on your ELI project as part of a team, although individual projects are also welcome.
The ELI program starts with a fall quarter course (ENVS 195A) which is aimed at helping you or your team develop your ELI project plan and your leadership skills. In the winter and spring quarters (ENVS 195B and ENVS 195C), you then turn that plan into reality, with the guidance of an expert mentor and the ELI Program Manager. ELI concludes at the end of spring quarter with the ELI Capstone Presentations.
The course will meet on Wednesdays and Fridays, 12:30-1:45 pm, Bren 4016.
Watch our recent virtual information session for more information and to meet some of our current students.
If you are ready to apply, access of 2022/23 application.