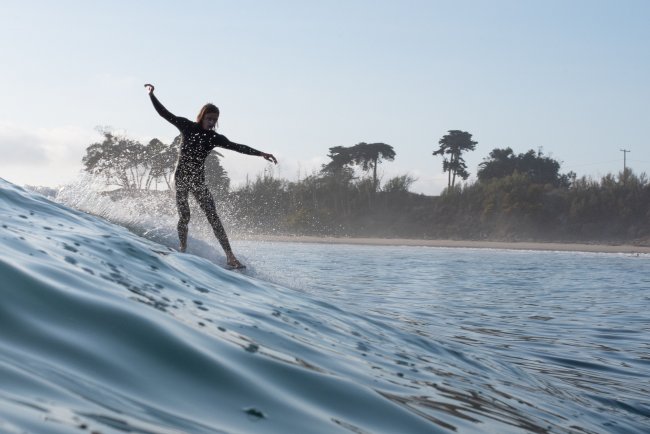 UCSB Undergraduate Research & Creative Activities (URCA) grants provide essential funds to help ELI students bring their projects from ideas to fruition.
Three Environmental Leadership Incubator (ELI) student groups received funds from the UCSB Undergraduate Research & Creative Activities (URCA) grant. The URCA grant provides opportunity for undergraduate students to pursue funding for their own independent research projects. Each student can apply for up to $750 to use for project-related expenses.
ELI students received funds for the following environmental leadership projects:
Eco-friendly Surfboard Repair - $2,250
Students Justin Memenas, Natalie Nguyen, and Lillie Marcos, with guidance from their mentor, UCSB alum, Dr. Jonathon Barton of 3D Alt, are creating an affordable, non-toxic commercially available bio-based UV cure surfboard resin that has a lower negative environmental and human health impact than traditional resins used today. They aim to have a product that can harden within 15 minutes after exposure to the sun. This resin would have two main applications: as a ding-repair kit for average everyday surfers and as a larger portioned model for surfboard factories glassing entire boards.
Spout Up Environmental Education - $1,500
ELI students, Chloe Kerr-Stein and Quinn Costello, with guidance from their mentor
Danielle Harlow of the Gerwirtz Graduate School of Education, are restarting the Sprout Up chapter at UCSB and building the infrastructure to keep it running. Sprout Up provides environmental education to local 1st and 2nd-grade students. College-aged volunteers will visit the classrooms once a week for one-hour sessions where they will lead the class in small-group activities related to environmental science, sustainability, and the Santa Barbara ecosystem. The ultimate goal of Sprout Up is to give young students a positive experience with math and science and to instill a love of nature in them early on.
Hydroponics System and Club - $631.90
Undergraduates Luna Herschenfeld-Catalan, Sydney Arrillaga, and Kelyn McGuire, are working with Clayton Garland, Board Member of Explore Ecology and Ranch Owner, to build a productive hydroponic system on campus and to provide educational workshops to community members about hydroponics. Their goals is to design a creative, simple, cheap, and visually appealing way to produce fresh local food while using minimal water resources. They are accomplishing this by testing various systems for efficacy, ease of use, and appeal to residents in Isla Vista. They plan to start a club, in partnership with the Edible Campus Program and the Department of Public Worms, to increase learning opportunities for students and the local community. Their overall goal is to increase overall knowledge about and use of hydroponics.