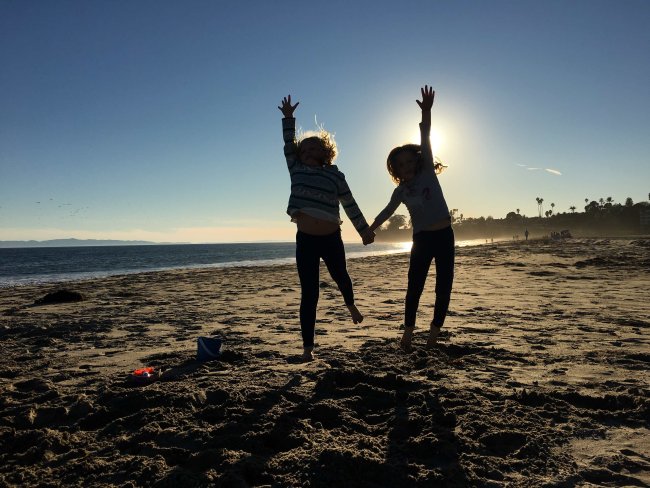 UCSB Coastal Fund grants allow ELI students to contribute to coastal protection and education.
Two Environmental Leadership Incubator (ELI) students received funds from the Coastal Fund at UCSB. The Coastal Fund's mission "connects people and the environment by allocating funds to programs that celebrate, explore, and protect the coastal ecosystems in and around the University of California, Santa Barbara."
ELI students received minor funds for the following environmental leadership projects:
Outdoor Experiential Environmental Education for Underserved Youth - $1305
ELI student, Olivia Macior, with guidance from her mentor, Devon Azzam, Assistant Director of Outreach at UCSB's Gevirtz School of Education, is developing an outdoor education program to bring underserved youth into nature. Working with the Leafy Program at the Boys and Girls Club, Olivia is training undergraduate outdoor guides from the UCSB Adventure Program to bring a fully subsidized outdoor education curriculum to local students in grades K-6. Through exploration of local nature areas, elementary students in the Leafy Program will have the opportunity to learn hands-on about the coastal areas in Santa Barbara and Goleta.
Plastic Opt Out: Reduce Plastic Use in IV Restaurants - $930.41
ELI student, Qin Huang, with guidance from their mentor Kathi King at the Community Environmental Council (CEC), is working to reduce plastic straw use at Isla Vista (IV) restaurants. While regulations limit plastic straws use within the City of Santa Barbara, those regulations do not extend to Isla Vista. Qin is working with local restaurants to trial and adopt plastic-free alternatives. Plastic straws are one of the most frequent trash items found in beach clean-ups, and plastic is harmful to the marine environment since it does not biodegrade. Due to Isla Vista's proximity to the ocean, replacing plastic straws with alternatives such as paper straws can have beneficial impacts on the surrounding marine environment.